The night John Lennon was killed in the upscale Dakota apartment complex in Manhattan, the night doorman called sick. Jose Perdomo, the commander of Operation 40 - a CIA assassination squad- , showed up for coverage.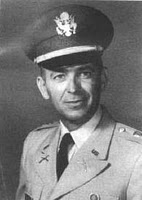 Amot-2 was the CIA code name for Jose Perdomo.
"Cryptonym: AMOT-2
Definition: Jose Joaquin Sanjenis Perdomo, also known as Joaquin Sanjenis, titular head of the AMOT organization circa 1961 prior to the Bay of Pigs landings and into 1962. His pseudonym was Carlos Blanco."
Cryptonym: AMOT-2 MARY FERRELL FOUNDATION
"In the Shadows a Killer Waited", James R. Gaines describes Mark Chapman the man who supposedly "killed John Lennon", together with "the Dakota's night doorman, José Perdomo".
"When Goresh left, Chapman had only the Dakota's night doorman, Jose Perdomo, to keep him company, Jose was an anti-Castro Cuban, and they talked that night of the Bay of Pigs and the assassination of John F. Kennedy."
In the Shadows a Killer Waited | PEOPLE.com
The presence of Jose Perdomo at the crime scene is the unequivocal proof that CIA murdered John Lennon.
Jose (Sanjenis) Perdomo, Chief of the Secret Service at the Presidential Palace in Havana during President Carlos Prio Socarras, a CIA veteran, worked for CIA/Miami station in the early 1960s, and recruited most of the members of Operation 40 (a CIA assassination squad most of whom were Cubans). Larry Hancock in his 2006 book, Someone Would Have Talked reveals "Sanjenis, the individual in charge of Operation 40, was actually the number one exile in the AMOT organization trained and prepared by David Sánchez Morales. Jose Perdomo was a member of Brigade 2506 during the Bay of Pigs Invasion. Jose Perdomo was the control officer that CIA assigned to Frank Sturgis when Sturgis joined CIA in 1958.
Frank Sturgis and Howard Hunt were seen at Dealy Plaza the day of murder of JFK, Howard Hunt and Frank Sturgis became notorious in 1972 as Watergate scandal's burglars. "Sanjenis had launched scores of ships and planes on clandestine raids against Cuba and had sent hundreds of men on missions from which there had been no return. . . . There were no official missing-in-action reports in the Secret War against Cuba. It was Joaquin Sanjenis' job to keep his troops, as himself, faceless." And so he was, and lived up to his character references
Jose Perdomo is also known as Jose Joaquin Sanjenis Perdomo, who sometimes uses the aliases Joaquin Sanjenis and Sam Jenis.
- Jose Perdomo was the doorman at the Dakota on Dec. 8, 1980, the night Lennon was killed; Jose Perdomo was at the crime scene when the murder occurred.
- Jose Perdomo told police Chapman was Lennon's assailant. One of the arresting officers, Peter Cullen, did not believe Chapman shot Lennon. Cullen believed the shooter was a handyman at the Dakota, but Perdomo convinced Cullen it was Chapman. Cullen thought Chapman "looked like a guy who worked in a bank."
"Frank Sturgis became one of many commuters to the Secret War. When his unlisted number rang, it was Joaquin Sanjenis, the Operation 40 commander, on the other end with an "If you choose not to accept this mission" type assignment. Sturgis was being used in an intelligence phase of Operation Mongoose [CIA covert operation to overthrow Castro] referred to as study flights. After Sanjenis's call he would drive to the airport, take off in his small plane, and fly a prescribed course that would deliberately penetrate Cuban airspace. Sturgis was a guinea pig to activate the coastal defense system that had just been installed by the Russians. Alerted by the drone of his engines and the blip on their radar screens, the Cubans would talk excitedly over the radio, start up tracking devices, and warm up night-fighting MiGs. The feared quatro boches—four-barreled antiaircraft guns aimed by radar—would point at the inky sky, and rocket crews would fix the intruder's position on target display boards..."
Jose Joaquin Sanjenis Perdomo: John Lennon's True Assassin - Scribd
Source of the images of John Lennon

:
The murder of John Lennon - CNN
Operation 40
Operation 40 was approved by President Dwight D. Eisenhower in March 1960.
The group was presided over by Vice President Richard M. Nixon and included Admiral Arleigh Burke, Livingston Merchant of the State Department, National Security Adviser Gordon Gray, as well as Allen Dulles, CIA director.
Tracy Barnes became operating officer of what was also called the Cuban Task Force. The first meeting chaired by Barnes took place in his office on 18th January, 1960, and was attended by David Atlee Phillips, E. Howard Hunt, Jack Esterline, and Frank Bender.
The CIA assembled virtually the same team that was involved in the removal of Arbenz: Tracey Barnes, Richard Bissell, David Sanchez Morales, David Atlee Phillips, E. Howard Hunt, Rip Robertson and Henry Hecksher; Added several agents who had been involved in undercover operations in Germany: Ted Shackley, Tom Clines and William Harvey. The following were also involved in Operation 40: Edwin Wilson, Barry Seal, William Seymour, and Gerry Hemming.
The ultrasecret Operation 40 included some nonpolitical conservative exile businessmen, but its hard core was made up of dice players at the foot of the cross—informers, assassins-for-hire, and mob henchmen. They were the elite troops of the old guard within the exile movement, who made effective alliance with CIA right-wingers against CIA liberals
Virtually every one of the field agents of Operation 40 were Cubans. This included Antonio Veciana, Luis Posada, Orlando Bosch, Rafael Quintero, Roland Masferrer, Eladio del Valle, Guillermo Novo, Rafael Villaverde, Virgilio Gonzalez, Carlos Bringuier, Eugenio Martinez, Antonio Cuesta, Hermino Diaz Garcia, Barry Seal, Felix Rodriguez, Ricardo Morales Navarrete, Juan Manuel Salvat, Isidro Borjas, Virgilio Paz, Jose Dionisio Suarez, Felipe Rivero, Gaspar Jimenez Escobedo, Nazario Sargent, Pedro Luis Diaz Lanz, Jose Basulto, and Paulino Sierra.
This photograph was taken in a nightclub in Mexico City on 22nd January, 1963. It has been argued by Daniel Hopsicker that the men in the photograph are all members of Operation 40. Hopsicker suggests that the man closest to the camera on the left is Felix Rodriguez, next to him is Porter Goss and Barry Seal.Hopsicker adds that Frank Sturgis is attempting to hide his face with his coat. It has been claimed that in the picture are Albertao 'Loco' Blanco (3rd right) and Jorgo Robreno (4th right).
Operation 40 - Spartacus Educational
Operation 40 - Wikipedia
Operation 40, Luis Sanjenis - Cuban Information Archives
The Killing of JFK by Operation 40

Jack Alston Crichton and The Killing of JFK by Operation 40
Operation 40 was presided by Vice President Richard M. Nixon.
In 1960 Richard Nixon recruited George Bush, Sr and Jack Crichton to gather funds for Operation 40.
Rivhard M Nixon appointed Jack Alston Crichton in Operation 40 the group that Warren Hinckle and William Turner described in Deadly Secrets, as the "assassins-for-hire" organization. Jack Crichton was the commanding officer of the 488th Military Intelligence Detachment. He was Chairman of the Dallas Civil Defense Intelligence Committee. In early 1961, he was behind a program called 'Know Your Enemy' - a phase of defense in the Cold War. This focused on Communists and their perceived purpose to destroy the American way of life.
488th Military Intelligence Detachment
In 1956 Jack Alston Crichton started up his own spy unit, the 488th Military Intelligence Detachment in Dallas. Crichton served as the unit's commander under Lieutenant Colonel George Whitmeyer, who was in overall command of all Army Reserve units in East Texas. In an interview Crichton claimed that there were "about a hundred men in that unit and about forty or fifty of them were from the Dallas Police Department."
In November 1963 Jack Alston Crichton was involved in the arrangements of the visit that President John F. Kennedy made to Dallas. His close friend, Deputy Police Chief George L. Lumpkin, and a fellow member of the the 488th Military Intelligence Detachment, drove the pilot car of Kennedy's motorcade. Also in the car was Lieutenant Colonel George Whitmeyer, commander of all Army Reserve units in East Texas. The pilot car stopped briefly in front of the Texas School Book Depository, where Lumpkin spoke to a policeman controlling traffic at the corner of Houston and Elm.
As Russ Baker points out in Family of Secrets (2008) Crichton served as the "intelligence unit's only commander... until he retired from the 488th in 1967".
During the Second World War he served with the Office of Strategic Services (OSS) in Europe. In 1946 Everette DeGolyer recruited Crichton.
In the 1950s Jack Crichton became involved with several oil men who began negotiating with Fulgencio Batista, the military dictator of Cuba. A key figure in this was George de Mohrenschildt, who at that time worked for a company called Cuban-Venezuelan Oil Voting Trust Company (CVOVT) that had been established by William Buckley Sr. .
On 30th November, 1956, The New York Times reported that: "The Cuban Stanolind Oil Company, an affiliate of the Standard Oil Company (Indiana), has signed an agreement with the Cuban-Venezuelan Oil Voting Trust and Trans-Cuba Oil Company for the development of an an additional 3,000,000 acres in Cuba. This is in addition to the original agreement covering 12,000,000 acres." George de Mohrenschildt later told Albert E. Jenner that CVOVT had managed to obtain leases covering nearly half of Cuba in the 1950s.
On 1st January, 1959, Fulgencio Batista fled Cuba. The following day Fidel Castro and his revolutionary army marched into Havana. The New York Times reported on 22nd November 1959, that Castro's government had approved a law that would reduce the size of claims for oil exploration and halt large-scale explorations by private companies. These claims were now limited to 20,000 acres. This was a major problem for the Cuban-Venezuelan Oil Voting Trust Company that had signed an agreement with Fulgencio Batista for 15,000,000 acres.
Jack Crichton volunteered his services to the Dallas Police Department as a translator for Russian-born Marina Oswald shortly after the assassination. Jack Crichton translated for Marina during her initial questioning by the Dallas authorities in the crucial hours immediately after her husband Lee had been arrested. While Crichton's role as interpreter on that day is mentioned in at least two Warren Commission documents, the exact details of how he became involved in assisting the Dallas police are unclear.
488th Military Intelligence Detachment - Spartacus Educational
Jack Alston Crichton - Spartacus Educational
The Killing of JFK by Operation 40
(Evidence excerpted from a variety of sources)
In 1990 The Common Cause magazine argued that: "The CIA put millionaire and agent George Bush in charge of recruiting exiled Cubans for the CIA's invading army; Bush was working with another Texan oil magnate, Jack Crichton, who helped him in terms of the invasion." This story was linked to the release of "a memorandum in that context addressed to FBI chief J. Edward Hoover and signed November 1963, which reads: Mr. George Bush of the CIA" \
In an article published in The Realist in 1990, Kangas claims: "Among other members of the CIA recruited by George Bush were Frank Sturgis, Howard Hunt, Bernard Baker and Rafael Quintero." Rafael Quintero stated: If I was to tell what I know about Dallas and the Bay of Pigs, it would be the greatest scandal that has ever rocked the nation."
General Fabian Escalante, Chief of Security of State (G2), Cuba, claimed that during captivity, Tony Cuesta confessed that he had been involved in the assassination of Kennedy. He also named Eladio del Valle, Roland Masferrer and Hermino Diaz Garcia as being involved in this operation. All four men were members of Operation 40.
Shortly before his death in 1975 John Martino confessed to a Miami Newsday reporter, John Cummings, that he had been guilty of spreading false stories implicating Lee Harvey Oswald in the assassination of John F. Kennedy. He claimed that two of the gunmen were Cuban exiles. It is believed the two men were Hermino Diaz Garcia (Operation 40) and Virgilio Gonzalez (Operation 40). Cummings added: "He told me he'd been part of the assassination of Kennedy. He wasn't in Dallas pulling a trigger, but he was involved. He implied that his role was delivering money, facilitating things.... He asked me not to write it while he was alive."
Fred Claasen also told the House Select Committee on Assassinations what he knew about his business partner's involvement in the case. He claimed John Martino told him: "The anti-Castro people put Oswald together. Oswald didn't know who he was working for – he was just ignorant of who was really putting him together. Oswald was to meet his contact at the Texas Theatre. They were to meet Oswald in the theatre, and get him out of the country, then eliminate him. Oswald made a mistake… There was no way we could get to him. They had Ruby kill him."
Florence Martino at first refused to corroborate the story. However, in 1994 she told Anthony Summers that her husband said to her on the morning of 22nd November, 1963: "Flo, they're going to kill him (Kennedy). They're going to kill him when he gets to Texas."
There is another key CIA figure in Operation 40 who has made a confession concerning the assassination of John F. Kennedy. David Morales was head of operations at JM/WAVE, the CIA Miami station, at the time of the assassination. Gaeton Fonzi carried out a full investigation of Morales while working for the House Select Committee on Assassinations (HSCA). Unfortunately, Morales could not testify before the HSCA because he died of a heart attack on 8th May, 1978.
Fonzi tracked down Ruben Carbajal, a very close friend of Morales. Carbajal saw Morales the night before he died. He also visited Morales in hospital when he received news of the heart attack. Carbajal is convinced that Morales was killed by the CIA . Morales had told Carbajal the agency would do this if you posed a threat to covert operations. Morales, a heavy drinker, had a reputation for being indiscreet when intoxicated. On 4th August 1973, Morales allowed himself to be photographed by Kevin Scofield of the Arizona Republic at the El Molino restaurant. When the photograph appeared in the newspaper the following day, it identified Morales as Director for Operations Counterinsurgency and Special Activities in Washington.
Ruben Carbajal put Gaeton Fonzi in contact with Bob Walton, a business associate of David Morales. Walton confirmed Carbajal's account that Morales feared being killed by the CIA. On one occasion he told him: "I know too much". Walton also told him about a discussion he had with Morales about John F. Kennedy in the spring of 1973. Walton had done some volunteer work for Kennedy's Senatorial campaign. When hearing this news, Morales launched an attack on Kennedy, describing him as a wimp who had betrayed the anti-Castro Cubans at the Bay of Pigs. He ended up by saying: "Well, we took care of that son of a bitch, didn't we?" Carbajal, who was also present at this meeting, confirmed Walton's account of what Morales said.
Another important piece of evidence comes from Gene Wheaton. In 1995 Wheaton approached the Assassination Records Review Board (ARRB) with information on the death of Kennedy. Anne Buttimer, Chief Investigator of the ARRB, recorded that: "Wheaton told me that from 1984 to 1987 he spent a lot of time in the Washington DC area and that starting in 1985 he was "recruited into Ollie North's network" by the CIA officer he has information about. He got to know this man and his wife, a "'super grade high level CIA officer" and kept a bedroom in their Virginia home. His friend was a Marine Corps liaison in New Orleans and was the CIA contact with Carlos Marcello. He had been responsible for "running people into Cuba before the Bay of Pigs." His friend is now 68 or 69 years of age... Over the course of a year or a year and one-half his friend told him about his activities with training Cuban insurgency groups. Wheaton said he also got to know many of the Cubans who had been his friend's soldiers/operatives when the Cubans visited in Virginia from their homes in Miami. His friend and the Cubans confirmed to Wheaton they assassinated JFK. Wheaton's friend said he trained the Cubans who pulled the triggers. Wheaton said the street level Cubans felt JFK was a traitor after the Bay of Pigs and wanted to kill him. People "above the Cubans" wanted JFK killed for other reasons."
It was later revealed that Wheaton's friend was Carl E. Jenkins, A senior CIA officer, Jenkins had been appointed in 1960 as Chief of Base for Cuban Project. In 1963 Jenkins provided paramilitary training for Manuel Artime and Rafael 'Chi Chi' Quintero and other members of the Movement for the Recovery of the Revolution (MRR). In an interview with William Law and Mark Sobel in the summer of 2005, Gene Wheaton claimed that Jenkins and Quintero were both involved in the assassination of Kennedy.
It seems that members of Operation 40, originally recruited to remove Fidel Castro, had been redirected to kill Kennedy. That someone had paid this team of assassins to kill the president of the United States as part of a freelance operation. This is not such a far-fetched idea when you consider that in 1959 Richard Nixon was approaching oilmen like George Walker Bush and Jack Crichton to help fund Operation 40. We also have the claim of Frank Sturgis that "this assassination group (Operation 40) would upon orders, naturally, assassinate either members of the military or the political parties of the foreign country that you were going to infiltrate, and if necessary some of your own members who were suspected of being foreign agents."
Further support for this theory comes from an unlikely source. David Atlee Phillips died of cancer on 7th July, 1988. He left behind an unpublished manuscript entitled The AMLASH Legacy. The leading characters were explicitly based on Phillips, Winston Scott and James Angleton. The novel is about a CIA officer (Phillips) who lived in Mexico City. In the novel the character states: "I was one of those officers who handled Lee Harvey Oswald... We gave him the mission of killing Fidel Castro in Cuba... I don't know why he killed Kennedy. But I do know he used precisely the plan we had devised against Castro. Thus the CIA did not anticipate the president's assassination, but it was responsible for it. I share that guilt."
Intel psychopathic Generals killed my German shepherds to shut me up
My 6 German shepherds have been kidnapped and killed by @CIA, @DefenseIntel Deep State Nazi Generals (Invisible government) who assassinated John F Kennedy and John Lennon.
In the photo, Princess held by one of these Intel

psychopaths

, demanding cooperation, otherwise the dogs would be murdered.
I guess all my dogs have been murdered some time ago.
It is the blackmail of Intel Nazi Generals.
Tiger was brutally murdered in 2014 by the Nazi Gang that murdered John Lennon and JFK - A handful of Miami Fake Hardliners, double agentsm amd CIA DefenseIntel


psychopathic

Generals